Your wedding is about capturing all the beautiful moments throughout your day, nothing overly staged or cheesy. Our job is to tell the story of your day and we do that through in a candid and natural way.
We still have a few dates left in 2019! We are also taking wedding bookings for 2020 and beyond.
Get in touch for availability and our full list of packages!
What's that you say? Engagement photos are weird, corny and silly?
Don't worry, we are with you on that! Our e-session's are actually just a really relaxed way for you and your partner to have some fun and get used to being in front of the camera!
We hang out for about an hour, and you get used to our style of photography and also what to expect on your wedding day and the type of direction you will receive from us. One of the most important things about the session is that you get to know me a bit better too, which will make you feel more comfortable on the day!
The more relaxed you are during this session the better your photos will be on your wedding day – everyone always feels a little awkward in front of the camera at first but this is a perfect way to get rid of some of your worries because you will discover that it actually isn't that bad… we promise!
We will have a lot of fun together, and at the end of the day you will receive beautiful photos that you can cherish forever!
Sessions start at $400, and are included with some of our wedding collections.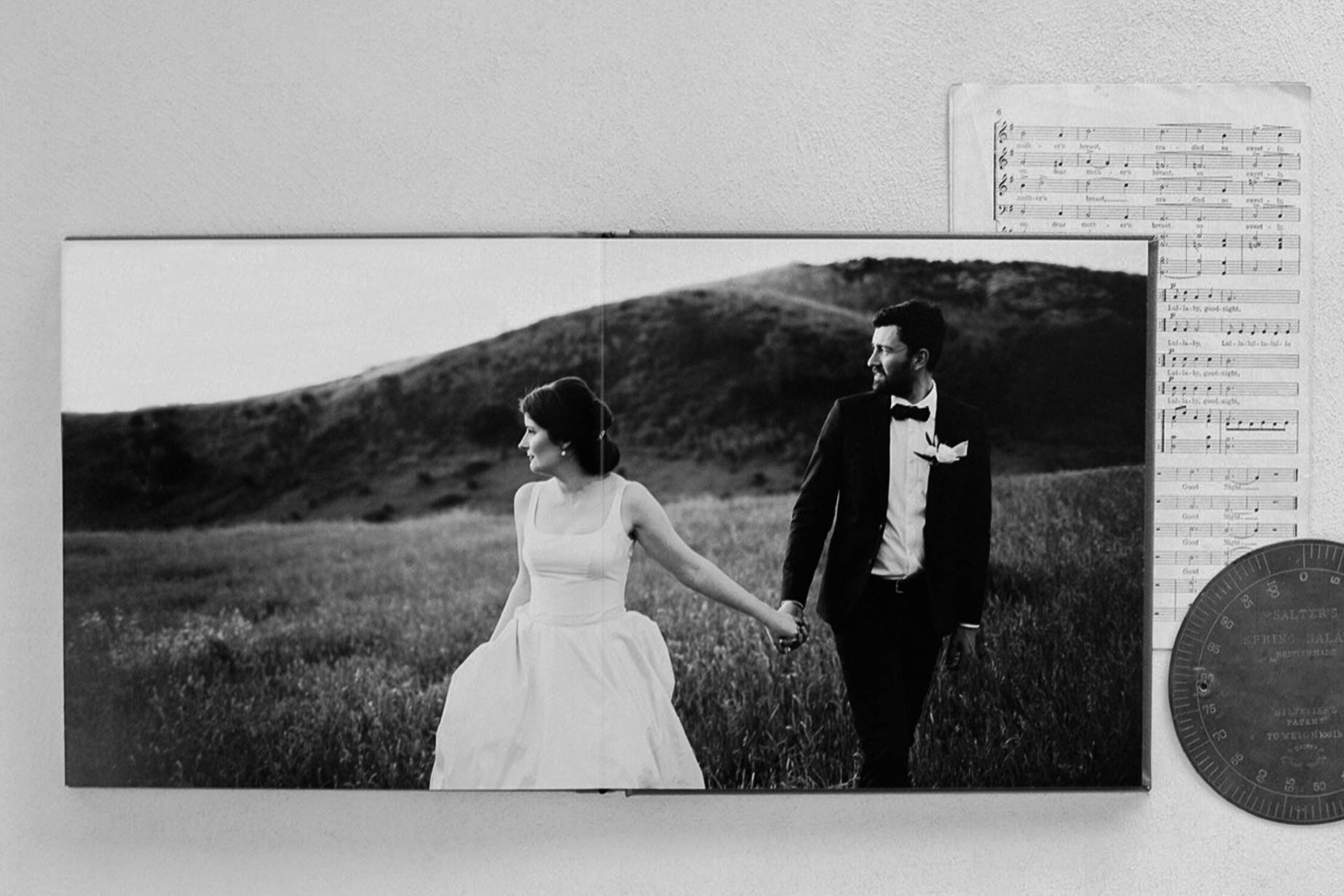 We believe a wedding album is one of the most valuable creations that you can take away from your wedding! They will be treasured by your children and grandchildren to come.
All of our albums are made with the highest quality, archival inks, flush mount designs and fine art paper.
They all come with 50 pages which allows you to include your favourite images. Hand crafted archival fine art albums start at $1250.